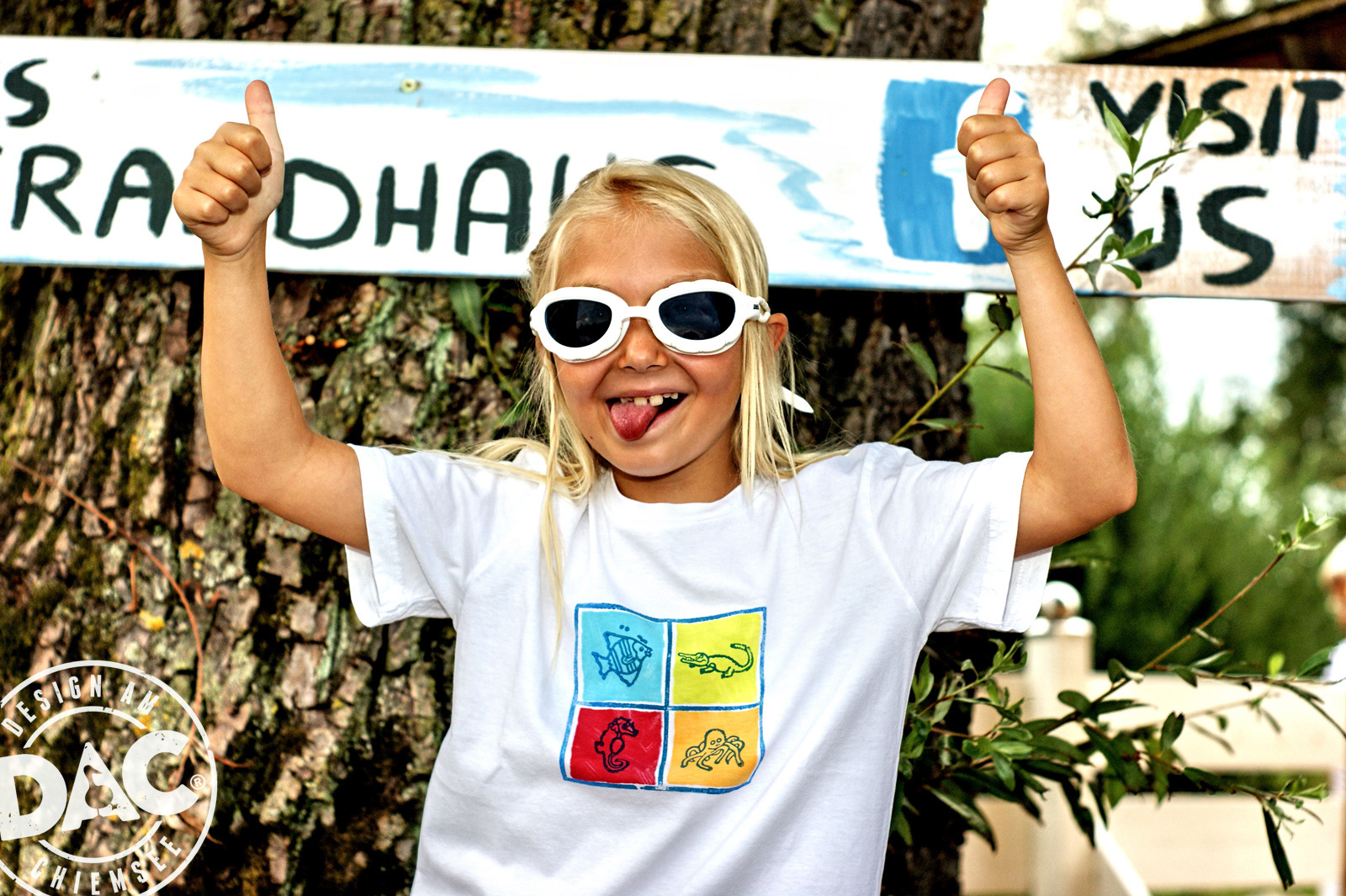 Alle unsere Textilien sind Unikate. Egal, ob es sich um ein T-Shirt, ein Geschirrhandtuch oder eine andere Textilie handelt. Alle Textilien werden von Hand eingefärbt und bedruckt. Wir verwenden für die Färbung keine Batik-Farben, sondern waschechte, schadstofffreie Textilfarben auf Wasserbasis. Alle Textilien sind vor- und nachgewaschen, das bedeutet, dass sich nichts weiter entfärbt oder einläuft.  Trotz allem müssen die Wasch-Hinweise beachtet werden. Bei den T-Shirts verwenden wir ausschließlich Ware aus Bio Baumwolle, CO² neutraler Produktion oder mit Fairtrade Zertifikat. Die meisten unserer Shirts erfüllen alle Ansprüche.  In den Textilien sind die Labels natürlich belassen und überprüfbar.
Die Textilien werden nur saisonbedingt und nicht regelmäßig produziert, da der Aufwand sehr zeitintensiv ist.
...................
All our fabrics are unique. Whether it's a T-shirt, tea towel or other fabric. All fabrics are dyed and printed by hand. We use for coloring NO batik colors, but bred, pollution-free, water-based textile inks. All fabrics are pre-washed and that means that nothing further discolor or shrink. The washing instructions must be followed. We only use T-Shirts in organic cotton, CO ² neutral production or Fairtrade certificate. Most of our shirts fulfill all requirements.  In our textiles, the labels are left and verifiable.